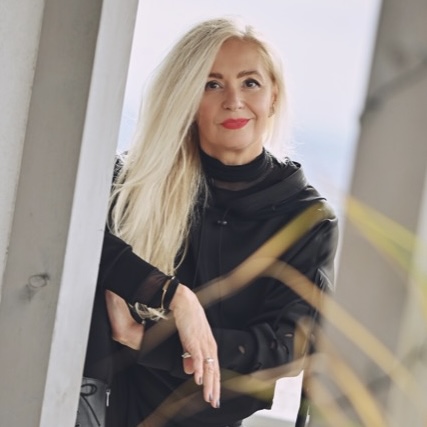 KDO nebo co je  SILUET?
 – jsem to já, Eva Plzáková, krátce  SIL. 
Zkrátím to: od roku 1991 jsem se naplno věnovala budování vlastní značky SILUET mode. Vznikly postupně 3 kamenné obchody s vlastní značkou, všechny modely jsem sama navrhovala a vyráběla  se svým týmem ve vlastních dílnách.
20 let vyplněných tvorbou, přehlídkami, publikační činností. Byl to pro mě splněný sen.
V roce 2006 mi do života vstoupila Bikram jóga, pro kterou jsem se nadchla.
Cvičila jsem několikrát týdně, postupně jsem začala i soutěžit, 4x jsem se zúčastnila Českého šampionátu.
V roce 2011 jsem odjela jógu studovat do Los Angeles. Od svého návratu z USA jógu učím.
Pobyt v USA byl pro mě impulsem ke vzniku sportovní linie Siluet YOGA WEAR.
Hned první kolekce měla velký úspěch  nejen v Česku, prosadili jsme se velmi dobře i na zahraničním trhu a už to jelo.
Letos na podzim oslavíme 12. výročí. Během těchto let vzniklo velké množství kolekcí oblečení, které se velmi dobře uplatňuje nejen na józe
ale je vhodné i na běhání, fitness, plavání a řadu dalších sportovních aktivit i na každodenní nošení.
Postupně jsme přidali neformální sportovně elegantní oblečení na každý den v kolekci ATHLEISURE.
Tento styl je mi velmi blízký, s obměnou doplňků se dá nosit v podstatě kamkoli.
Svět jógy nám začal být poněkud těsný a jóga v názvu se stala i zavádějící.
Protože změna je život, rozhodla jsem se pro inovaci názvu a v roce 2022 vzniká Wear SILUET.
Tento název mnohem lépe definuje to, co děláme.
Mám ráda změny i v osobním žíivotě. Nebráním se jim a nebojím se jich. Ráda na sobě pracuji  a ráda se učím. V posledních letech jsem si doplnila kvalifikaci o licenci osobního trenéra fitness,
vyškolila  jsem se také ve  specializaci cvičení se seniory.
Každý rok vzniká několik kolekcí, které ráda  spojuji s nějakým příběhem. Stále častěji vytváříme limitky a individuální zakázky. Prostě i do sportovního oblečení dáváme poctivou krejčovinu, díky které oblečení perfektně sedí. Mojí obrovskou odměnou je to, že oblečení  denně vidím naživo kolem sebe ve studiích a prostřednictvím
fotek na sociálních sítích z celého světa. Své práce a Vašich peněz si velmi vážíme a proto děláme maximum k Vaší spokojenosti.